Finval - Rangy 420 Tiller
Beschreibung
Serienausstattung
Zusatzausstattung
Beschreibung
Premium Finval Rangy 420 is light and very stable on the water and has everything for modern comfortable fishing.
In boat Rangy 420, all the equipment and electronics that can only be imagined in a large boat are easily installed.
The choice of interior and exterior options allows you to use this boat for any conditions and tasks that you face on a daily basis.
The boat is completely devoid of plywood or wood, and the Rangy 420 power pack, usually hidden from the user's eyes, is designed not for economy, but for durability. Choose a version with a console or a tiller. And may this boat bring pleasure to you and your family for many years.
Serienausstattung
Zusatzausstattung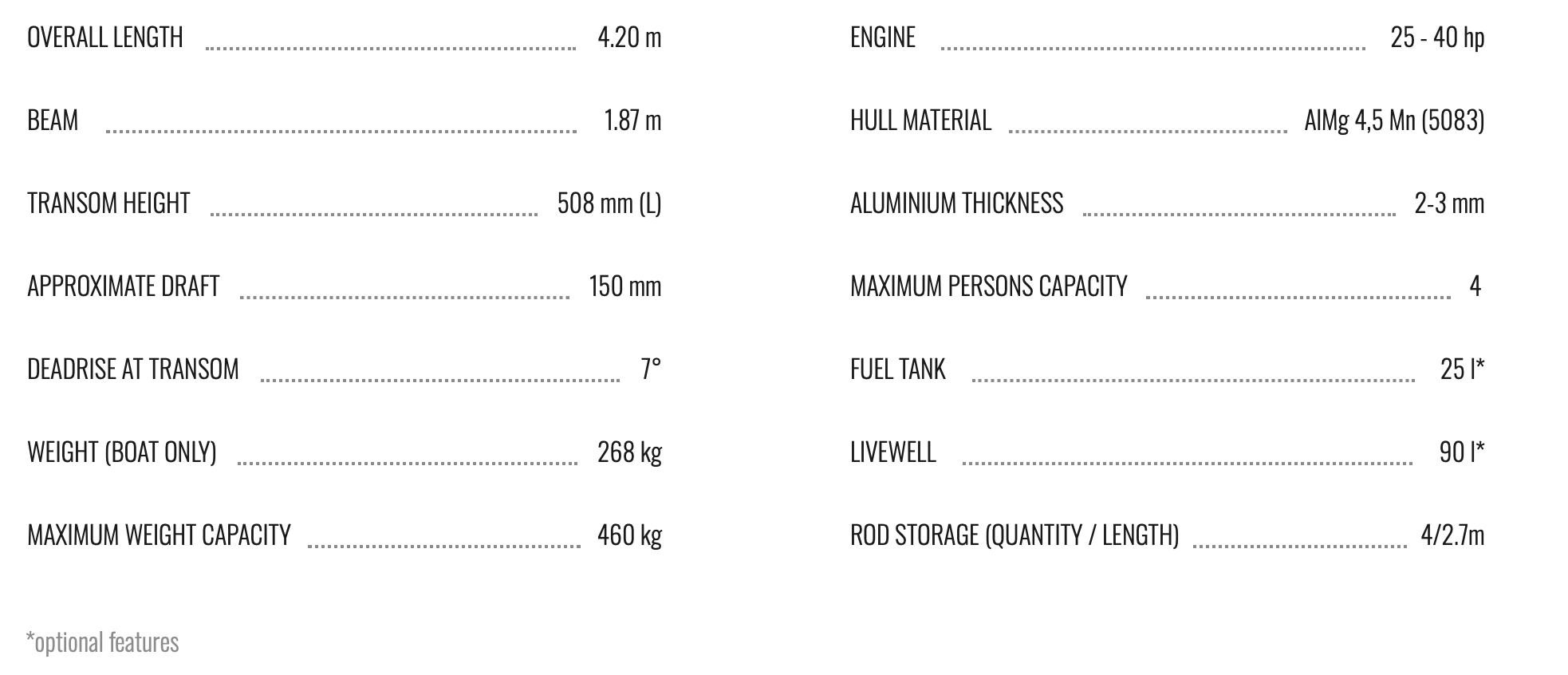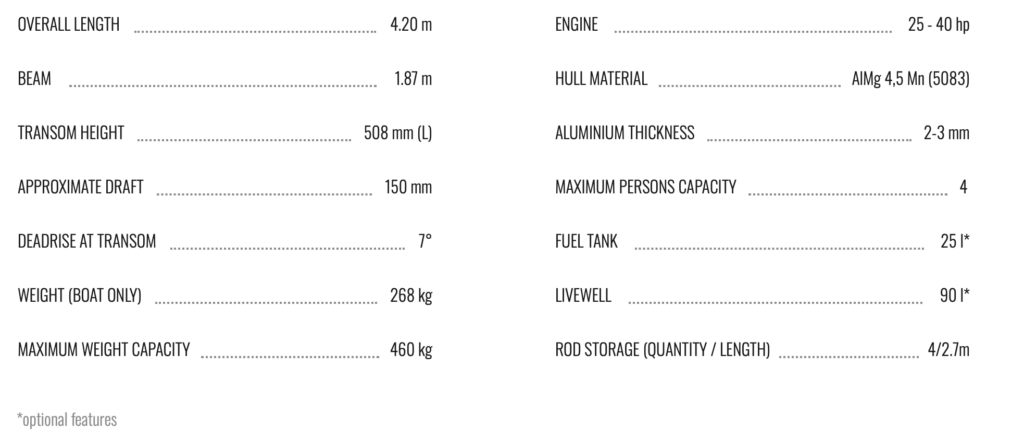 Für Finval Angebotsanfragen bitte Kontaktformular nutzen
info@smaland-sportfiske.com